Was half looking for a backpack as on the odd occasion my messenger bag i commute with would need adjusting when i didnt get it locked down 100% first time around. Might be ok for actual messengers where you have frequent access to the bag, but i wanted something i could just sling on and ride.
As much as i wanted to drop coin on a BOGEAR or some other 'proper' brand bag, bang for buck i couldnt go pass the LQS. It seemed to tick all the right boxes for me.
Website blurb says 30 x 48 x 18cm, with 3M reflective stripe and a 'waterproof' fabric, back padding, drawstring for main compartment and a few well placed pockets and sleeves.
From my experience with the Crumpler Complete Seed ive been using, 26L is pretty much spot on for what i carry. Given dimensions were fairly similar to that, and for $50 from wiggle, it was a no brainer in my eyes.
Cant comment on its longevity at this point obviously, so will have to come back to that. But initial impressions are pretty good in terms of quality. Seems solid, well built, kinda hope i dont need to test its 'water proofing' material.
Front view - middle stripe is 3M reflective, two chunky buckles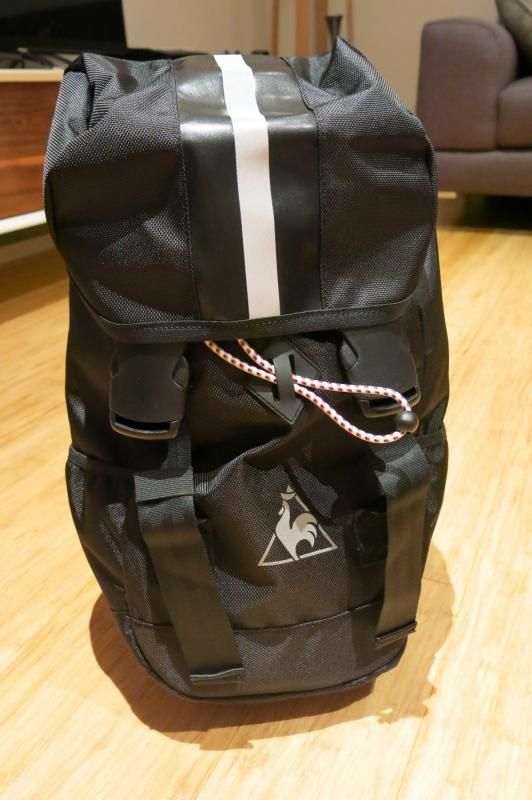 Left Profile - small pocket near the base, same on other side. Would hold a bidon but i wouldnt ride with it like that. Also has zippered pocket thats lined with felt, im assuming meant for the phone for quick access. I use it to store my work pass to swipe me into the secured parking, works well without needing to take it out.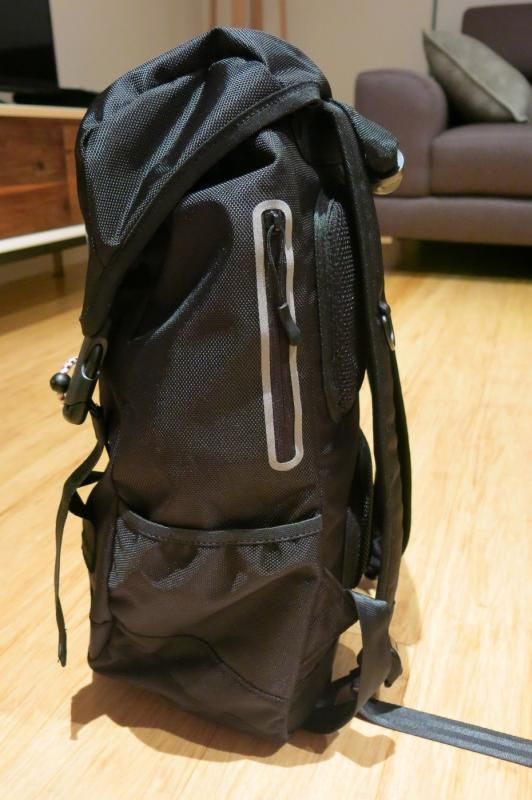 Back - padded, and re-forced handle with metal d-rings on the straps

Drawstring to access main compartment

Top flap - has a zippered pocket on the inside, handy storage for keys and toolkit

Main compartment - has a small pocket on the front, then a seperate sleeve on the back for laptops, and a mesh sleeve in front of that about 4/5 of the size

Size (2L coke)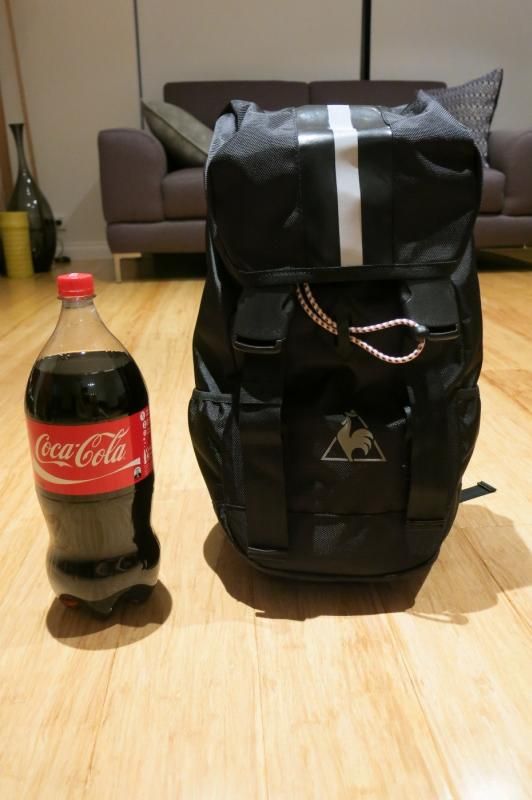 And what i carry on my normal commute which fits more than comfortably, with room to spare. Work shirt, work pants, socks, undies, belt, wallet, phone, gum, pass, tool kit, shoes, keys and my lunchbox.