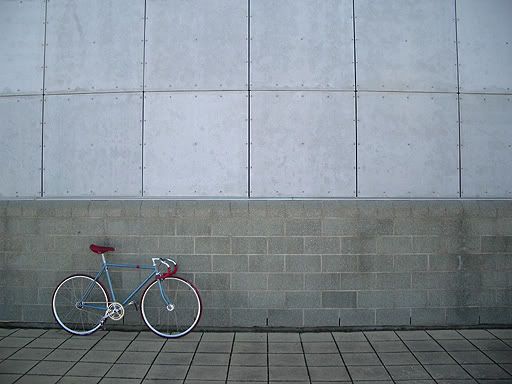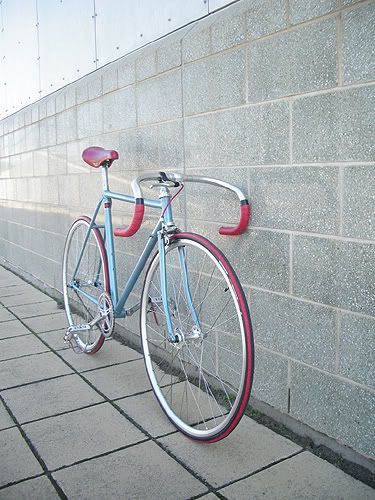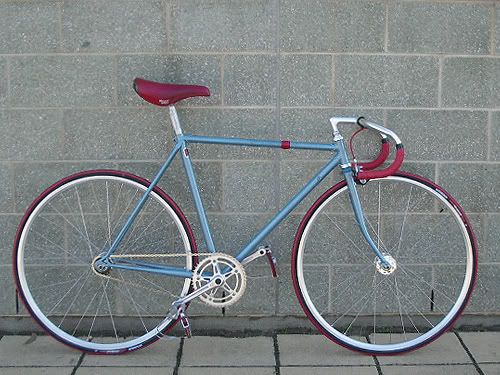 And with my girlfriends fixed…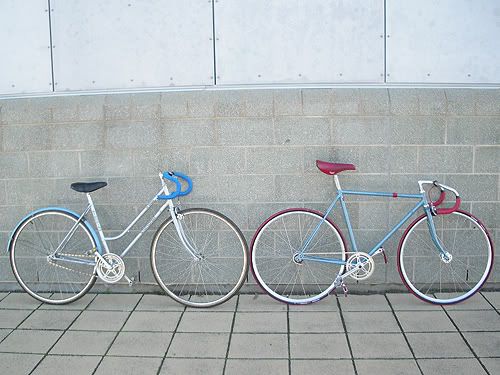 I've gotta crop some in photoshop tonight, I'll post more tomorrow.
That looks hot! Really well done.
This is so nice, i wish my girl rode fixed with me!
Thanks.
Here's what it originally looked like…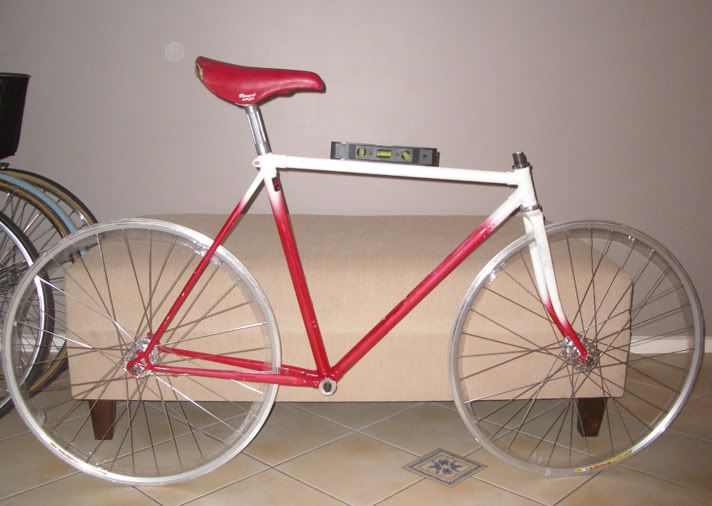 I was never really sold on the red and white.
Sweet bike! Gotta love the "superman"-esque blue and red

Mavic CXP22 (I think that's them), but yeah, Mavic rims from Wheelandsprocket ebay store.
I've just got the same wheel set from wheel and sprocket only in black, great value compared to local price. Yet to put em though