Just some (quick) shots I took last night.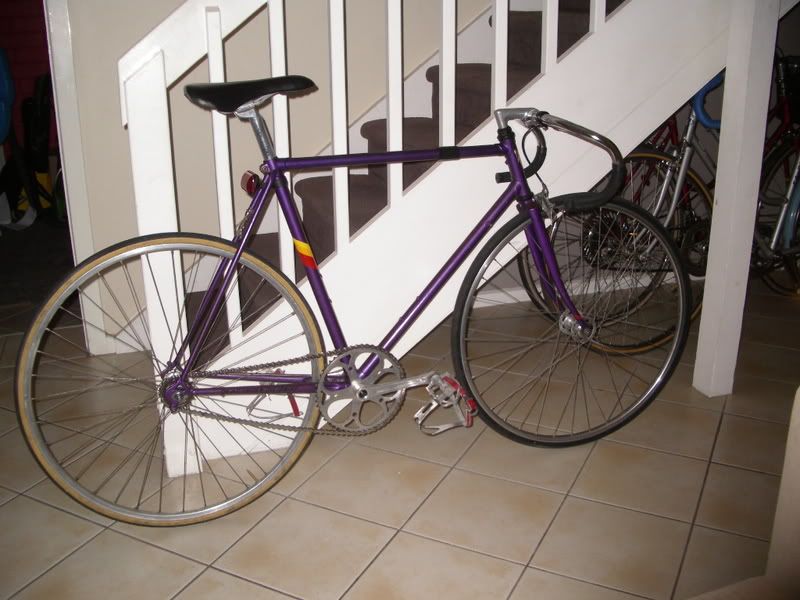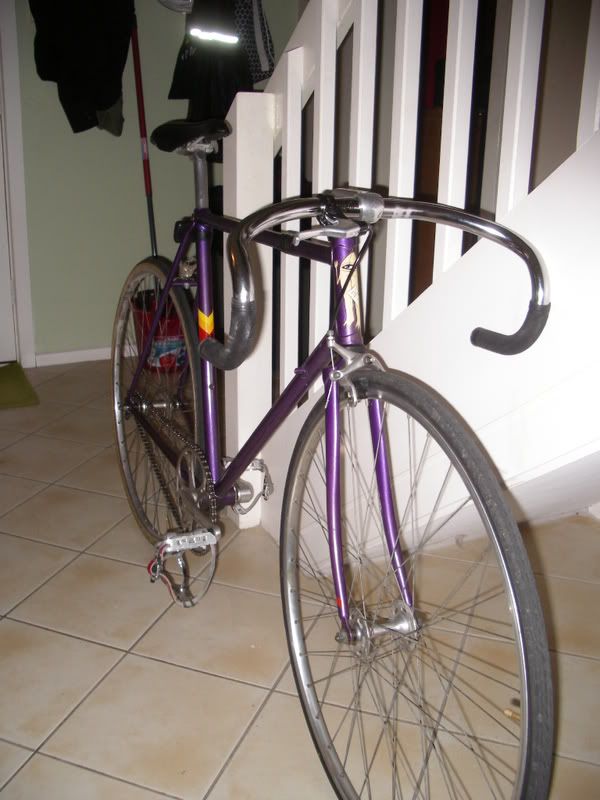 Nothing special, unknown frame, running at 52 x 17, Bianchi X Deda bars, Soyo Track Grips, cheap BMX brake lever, 27" Araya Wheels, unknown crankset & pedals & clips, Christophe straps, the rest was on there when I bought it. I also did the Red / Orange / Yellow with some sticker vinyl.
Oh, and a Ed Temepleton / Toy Machine sticker.
In the background you can see the front of my girl's fixed Standish with blue tape as well. Decent photos coming one day.