Hey guys here is my new bike i built up for free.
I got the frame from the tip for almost nothing, had the rest of the parts lying around and luckly 42 17 worked im my verticle drops.
any way its a fun beater and alot better for commuting than a tiny trick bike.
custom chain?


the frame has real nice chain and seat stays with no clearance so i had to get the file out on the brake mount and under the forks. the real wheel had to be spaced out its not my crooked wheel haha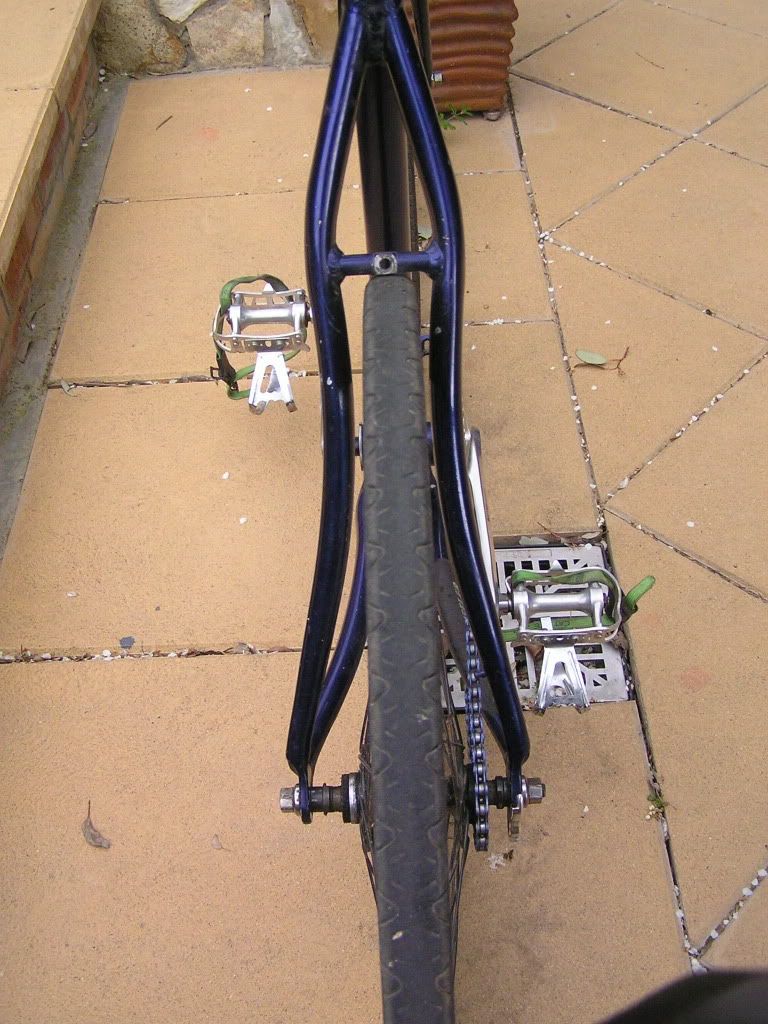 just need some grips!