I desperately need to source supply of this type hanger for an older Apollo Giro roadbike (alloy front triangle with carbon rear stays)
It is an inboard mounted hanger with a single bolt hole. Apparently the manufacturer of these carbon rear triangle assemblies went out of business… So it is likely that this manufacturer sold rear stay sets to other companies/factories too.
I've already checked out Wheels Manufacturing/derailleurhanger.com's catalogue and cant seem to find anything suitable. I was hoping that someone with carbon frame hardware experience may be able to lend some knowledge… Mik? Ev?
PLEASE HALP!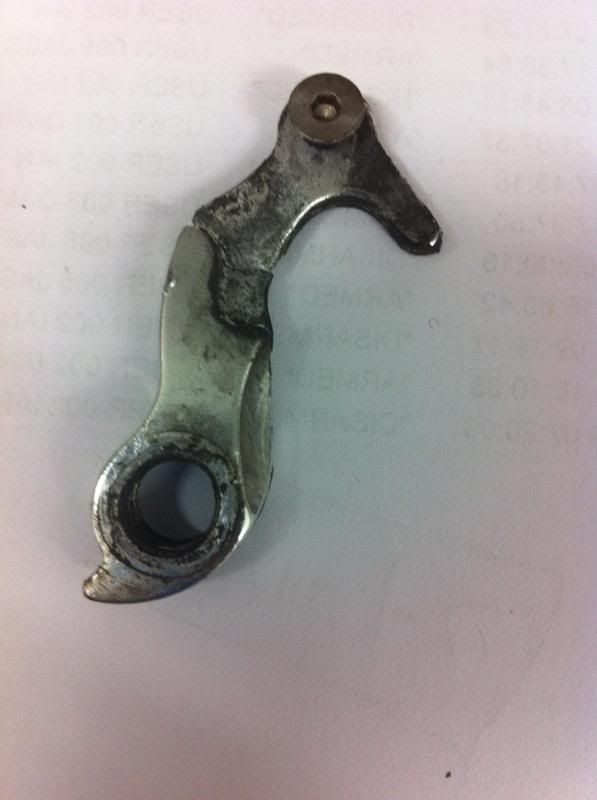 Thanks guys.