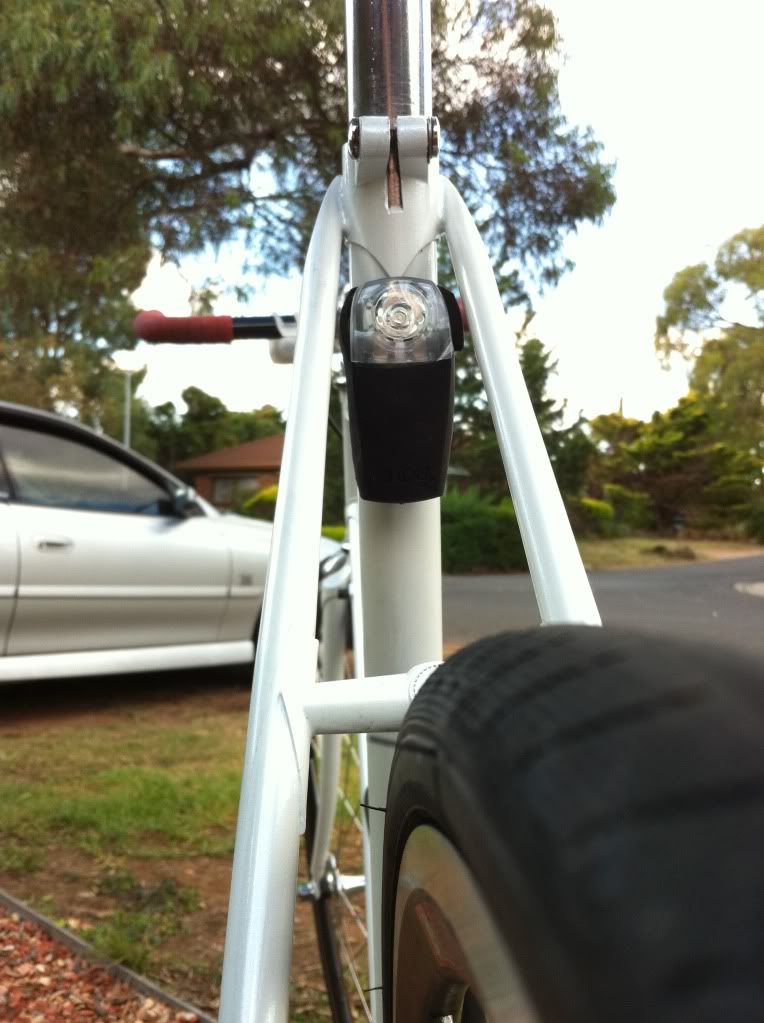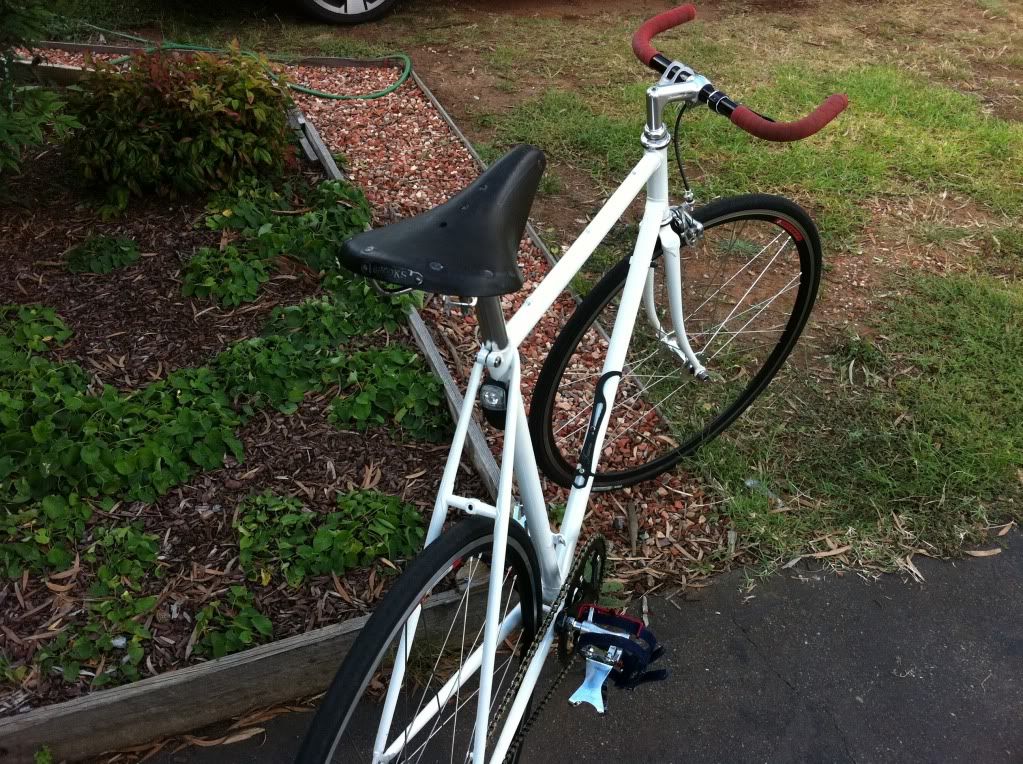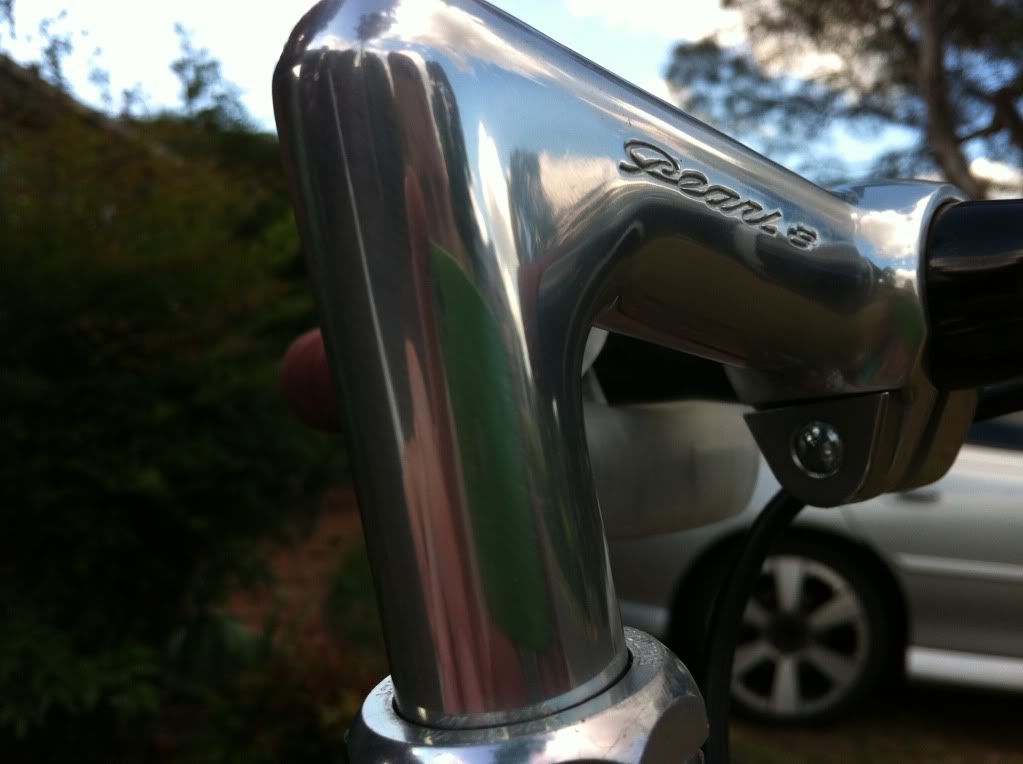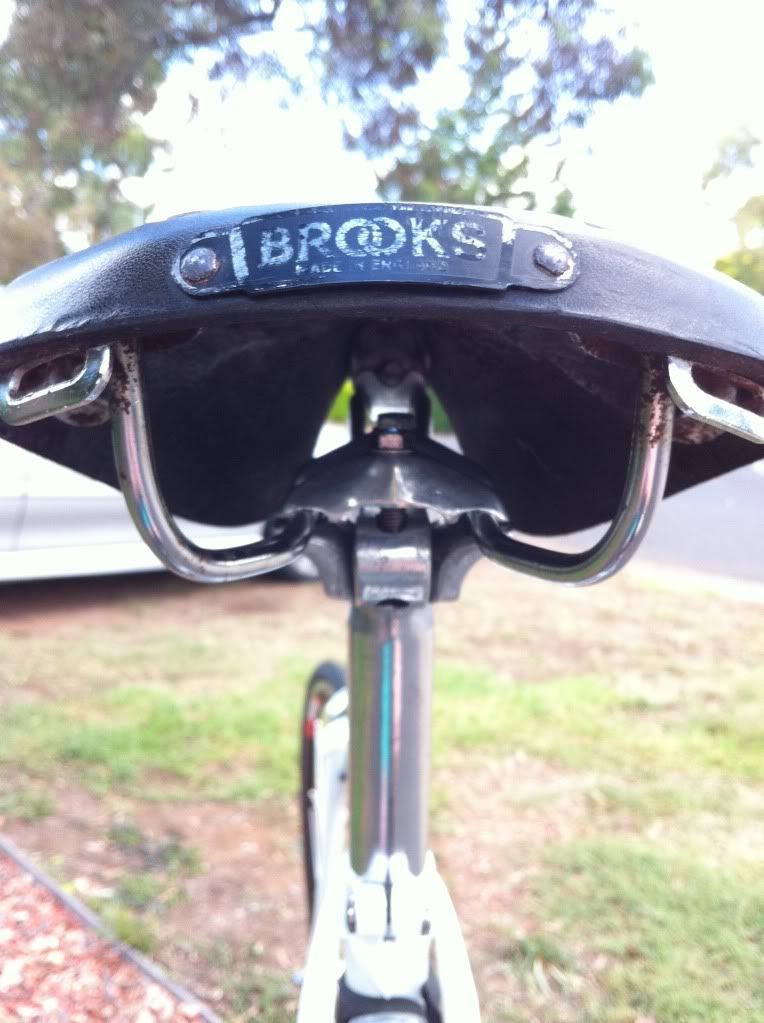 My New Fixie…
I'm a bit of a 'noob' but I'm getting there.
Not completely finished but almost there.
Reynolds Tubed frame. Not sure who built it but i think it was built in the mid to late 90's. Features:
* Velocity Fusion Wheels, Velocity hubs, 24 spoke rims
* Nitto head stem and Handlebars
* dura-ace head set
* FSA crank, 48t sprocket (this will change to something more elegant soon)
* izumi gold chain
* Dura-ace 15t sprocket
* fizik bar tape
* shimano 105 front brake with cane creek lever
* vittoria tyres
* 'eBay special' old Brooks Saddle (guessing it's about 30 years old)

Waiting for my new stem and bullhorns to arrive. Can't see it in the photo but it's pearl white.
Any advice?
UPDATE: New Bullorns and stem have been fitted. Also go some real toe clips and a more suitable seat post. Got some lighting for the commute to work too.
I also had a closer look at the headset and it's a 7400 Dura ace model so I now think the frame is more than likely a mid-late 80's model.