Hi Guys,
New here but wanted to do a shout out to see if anyone is interested in buying my Brother Swift baby.
Got flip flop hubs and currently set for single speed but was always fixed before that.
We got back from the UK last year and I'm just not riding it.
Parts list;
Brother Swift Medium Frame
Halo Rims
Miche Crank
DMR Flats or can do the clip ins in pic
Halo hubs
Thomson seat post
Thomson stem
Note the seat now on it is a leather brooks.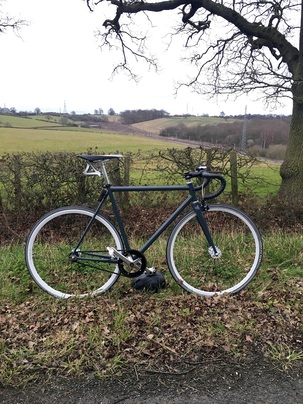 Richie bars. Can do flats as well
Shimano 105 brakes