Don't think they put it together quite right… doesn't look that aero - wrong forks? 700c front/650 rear?
Shogun Kaze Retro Vintage TT Bike | eBay

The "chopper look". The next big thing in TT bikes…
Yeah wrong forks, I think the front wheel might even supposed to be a 24".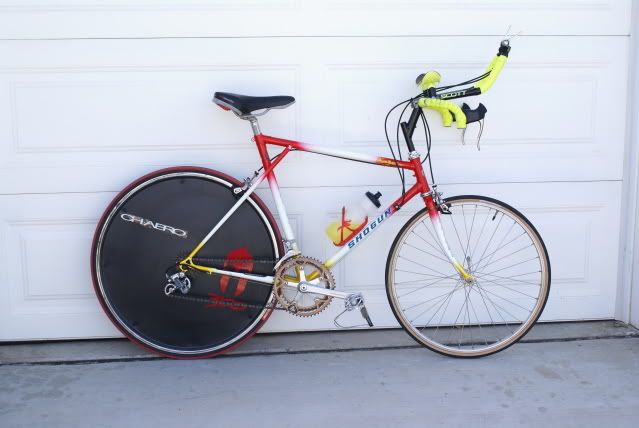 these stems are seriously outta hand.
Nice town Ararat… isn't Brenno from round there?
Why the fuck even get a frame with that geo only to put a 5 metre stem on it?