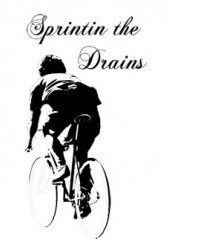 Event has been postponed and we're altering some shit.
This looks like fun but just one thing…Even walking threw these drains sometimes causes a problem with police,people in there houses yelling abuse…how do you expect to have a race without it being cracked down on and or shut down?.
what about the drains we normally use ? much better venue IMO … nice and low key plenty of space for a beats and a bbq and no jerks to miss u around.
further from dimos' post, pls see here:
I like the idea of sprinting, but I don't like the idea of cops and angry locals, and probably wouldn't turn up if that was overly likely.
Just saying, cos I think a few people would think the same.
Is chrismark.1 really a 14yo like his profile says??
being a member of a certain group that may or may not explore drains i'd just like to put something out here.
the cops aren't keen on you being anywhere near drains, it's a sticky situation as it is, so having a bbq, music and a "race/ride" is only going to draw negative attention and make it harder for us/everyone.
as it has been suggested in this thread, your event will be easier to carry out in the flemington bridge area
CaveClan still doin' their thing then?

love clan cave… found some awesome shit in bris thanks to those guys
600m sprint? like i know im a pussy but the 200m sprint we did in the drags was more than enough of a sprint if you as me
if you need any help / advice, let us know. always good to see different people organizing events.