So i have always wanted a Tommasini pista,
After checking ebay daily around the world for about two years this turned up in Adelaide of all places.
I sent the seller an Offer of $1000 BIN but he declined.
I ended up getting the shits with the auction and Spirito ended up winning it,
So he was a true gentleman and offered it to me at the same auction price.
Boyracer picked it up and boxed it really well for me and i fixed him up with some Booze funds.
I then sent the frame and the new Panto post to Joe Cosgrove to check it all over and clean out the seat tube to not damage the post.
The Parts i sourced from all over the place and built the wheels myself with a bit of help from Bender.
Frame: 54x54 Tommasini Prestige Pista
Cranks: Campagnolo record Pista 167.5
Bottom Bracket: Campagnolo Pista
Headset: Campagnolo steel record
Stem: Cinelli XA Tommasini Panto
Bars: Cinelli Pista
Seat post: Campagnolo fluted record Tommasini Panto
Wheels: Campy Record Pista laced with dt swiss comps to Campagnolo Lambda Strada
Tyres: Veloflex Record 22mm tubulars
Saddle: Concor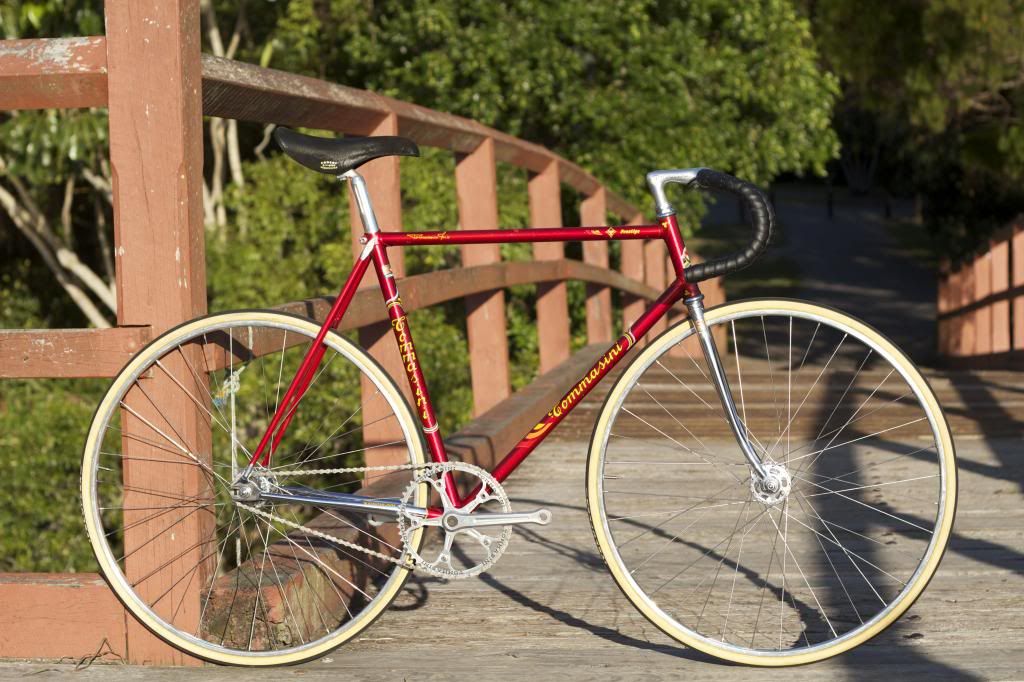 Tommasini Pista photo by daynegerous_2006 | Photobucket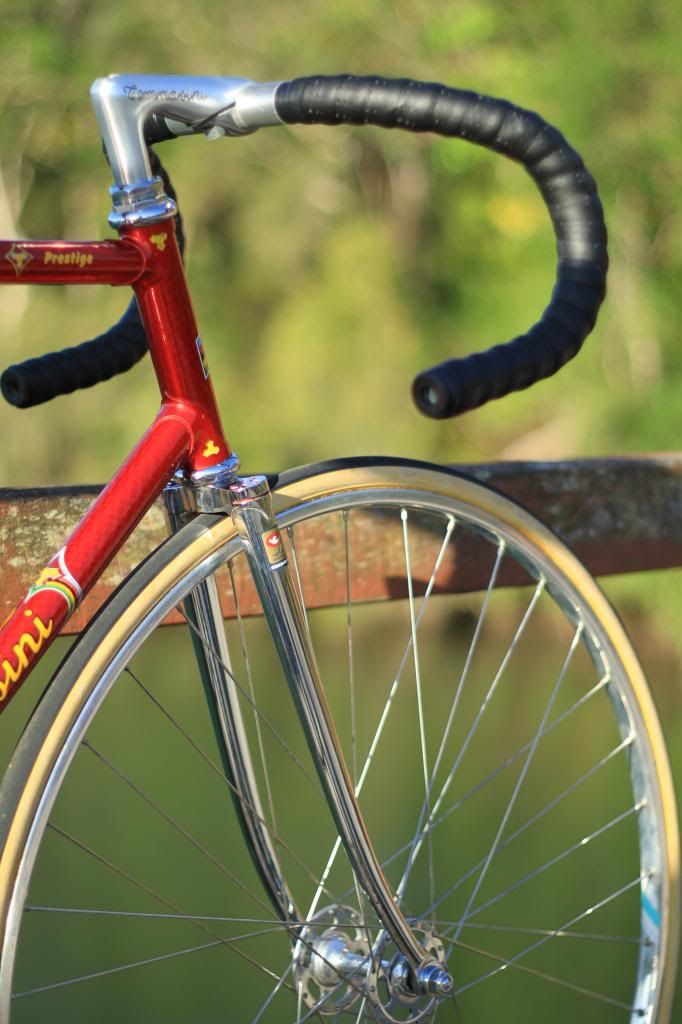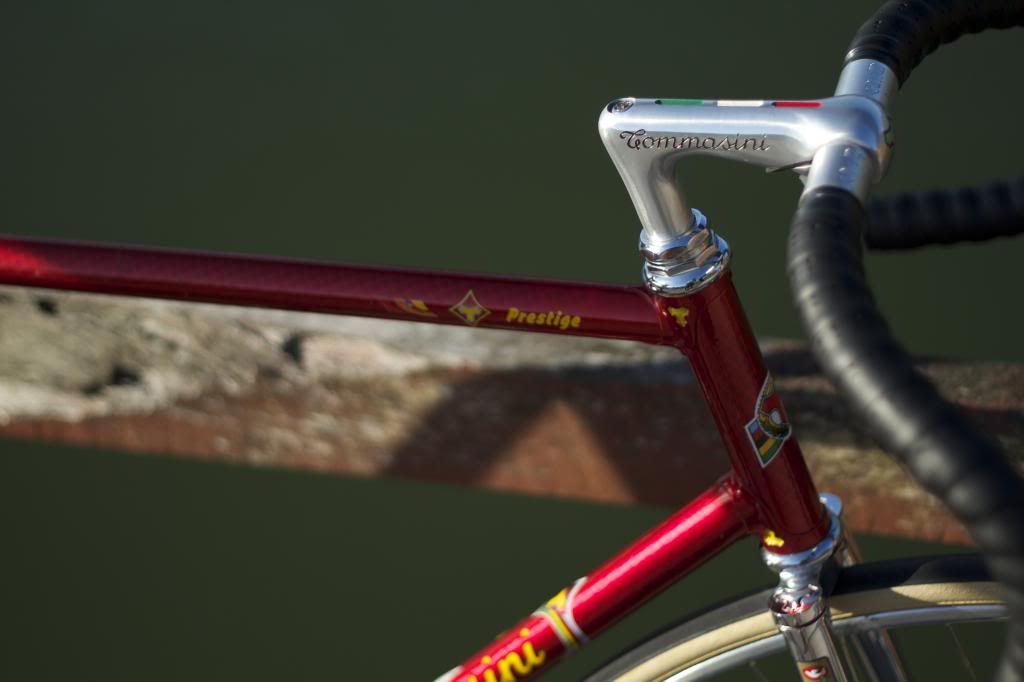 IMG_0795-1.jpg photo by daynegerous_2006 | Photobucket