One of my fav parts of Melburntown…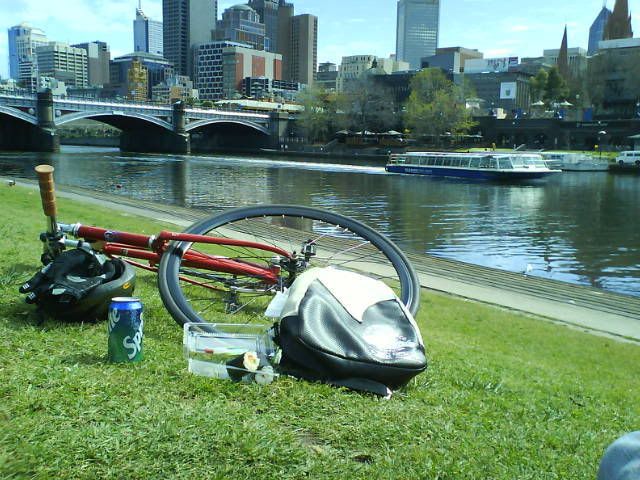 on a day like today that view looks like a million dollars
Comon Christof, Sprite with Sushi… I thought you were more sophisticated. :evil:
Melbourne looks warmer than Hobart though…
Hobart was pretty sweet today. Warm weekend coming as well apparently. I know I'll be spending a bit of time on the lawns at Salamanca and probably Nutgrove Beach. Can't beat it.
Bikes and coffee…mmm.
Spent 15 years of my life putting boats in and out of that spot.
Seen that view on some amazing days, daybreaks and ends.
never stops me thinking how beautiful it is.
I can think of way better spot near by. But nobody ever goes there so I'm not going to reveal its location on a public forum. Its mine all mine.
Hey I just realised I can see you from the gallery.
I'd much rather be down there then at work though.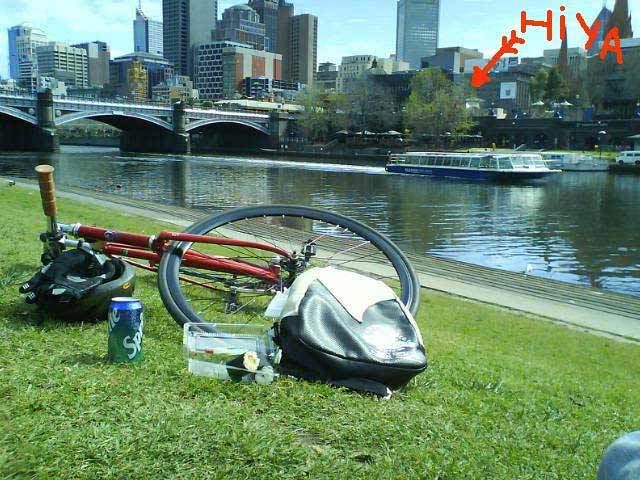 HAHAHA crack up, I'll be sure to wave next time while I'm stiffing my face!
Simple pleasures Ratio, simple pleasures

You work at the Gallery? Me too, though probably in a shittier job (i.e. as a bookstore slave).
No I work IN a gallery. In the Nicholas building on Swanston street.
You could go do some mad tricks at the skate park. Throw down some backflips and what not