hi, i'm hector from the philippines and would like to share my fixed gear bikes in your
great site.
this is my first bike built in 1985 by a local custom builder here. it was inspired from
the funny bikes of the 1984 olympics.
it has a tange half aero tubing, tange headset, cinelli bars and stem, shimano seatpost,
mavic challenger disc wheel, 24 inch araya front rim, superb track crank and later on
added scott aero bars…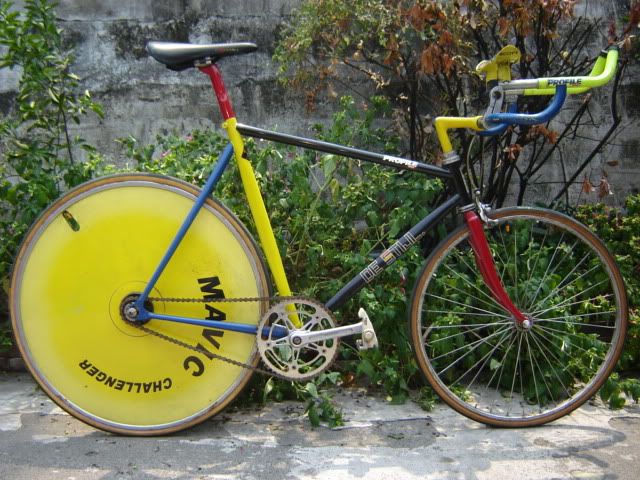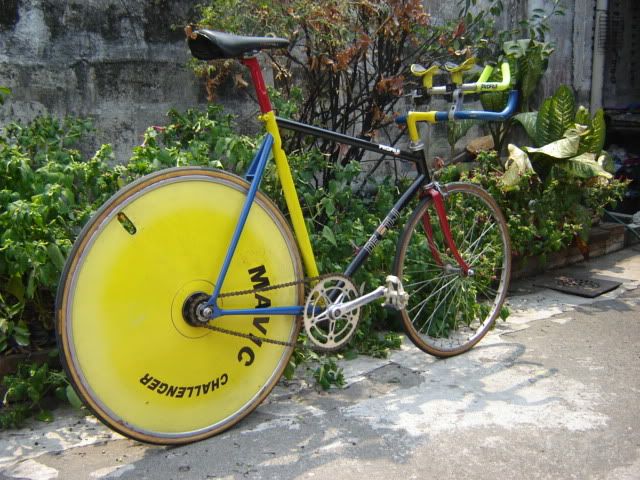 just sharing.