can't hear it in may head any other way
End of financial year sales ahoy… Also keep a close eye on goldcross locations outside of BNE city, there'll be some cheap bikes soon
Full carbon with Avanti kit, I believe.
Cheers dude. There's a few good deals to be had for the 56cm crowd but I'm a 54cm kinda guy

I hate being 6ft 2" sometimes. This is one of those times.
OK so took EVERYTHING onboard, much appreciated y'all. Got this today juuuuuuust over budget with a few little items going on the bay over the weekend to even it all out

Complete, local, loud as paint, semi deep carbon (clinchers Dyane!) and a great fit - seat post was literally 2mm off my existing height. Looking forward to a big thrash tomorrow arvo maybe a few nice flix n a post ya roadie.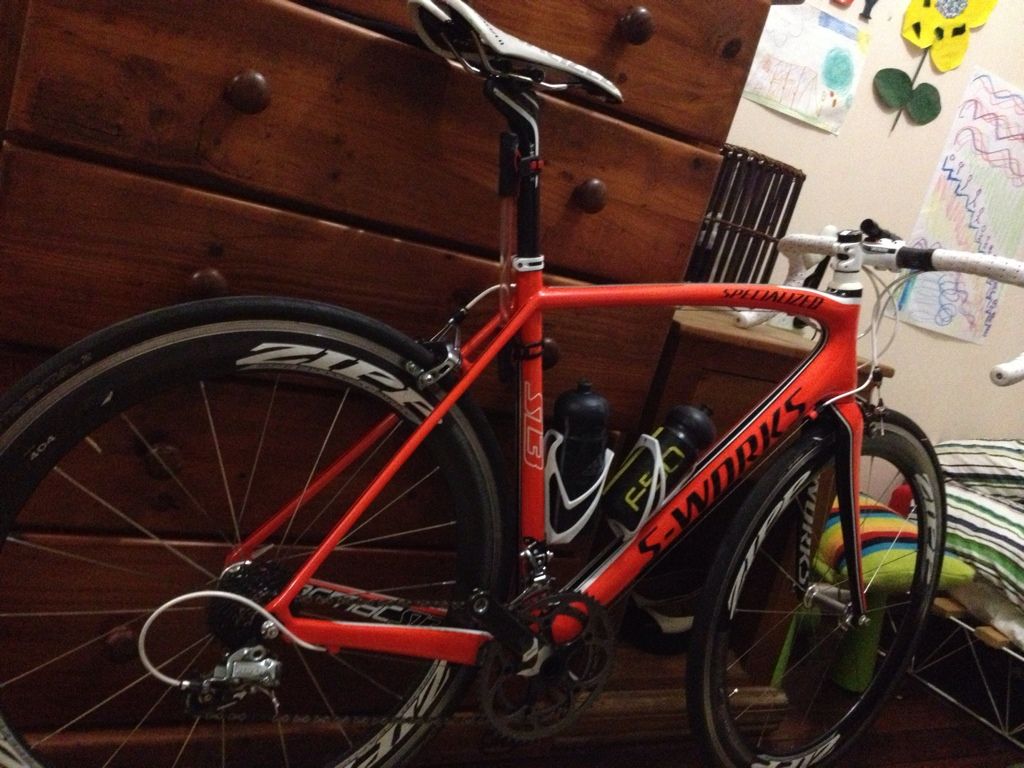 diggin the paint on that!
Very nice!
I'm still torn up between a Tarmac or Cervelo R3! I'm going check them out tomorrow and hopefully come home with one.
Nice work Doug, were now team sworks twins.
Cheers y'all, very happy.
Guy tells me there are only 25 of that limited "Specialized fluro red" in country, his photos in the add (and my dodgy one) did not do it justice at all, got there to pick it up and could not believe my luck.
Hoooray!!!
Is that the Olympics colour scheme? Snazz.
Dont think so? - it's a 2011, not an olympic year and google image didn't say so, thats all I got…