After my visit to the states - I have been getting into the BBQ a bit, I realised that Australian's don't really BBQ as well as some of the other countries, and the saying "throw another shrimp on the BBQ" should change to "Throw another shrimp on the hot plate". Generally - Australians love to cook snags on hotplates, this is all well and good if you want to have a quick, no fuss meal - but once you start cooking with charcoal/wood - the flavours you add and unlock are amazing.
Over the past few months I have been cooking pork and beef, mainly the American styles of pulled pork and beef brisket.
I cook these in a weber kettle, because I want these to cook for long periods (10+ hours) at a low temperature (100-120C) I have to set up the bbq in a way that will maintain these temps. It is called the 'snake' method and is set up using the coal like so: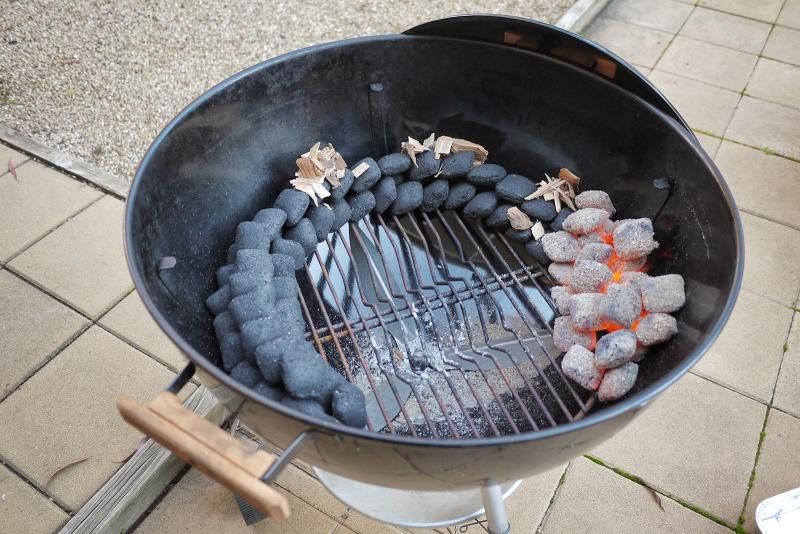 Basically, you are creating a wick that will slowly burn around the kettle. I have scattered hickory chips at intervals in the early part of the snake, there is a point where once the meat is cooked for a few hours the smoke won't penetrate the meat and you are just wasting the wood.
This snake was used to cook a small brisket that I had put store bought dry rub on.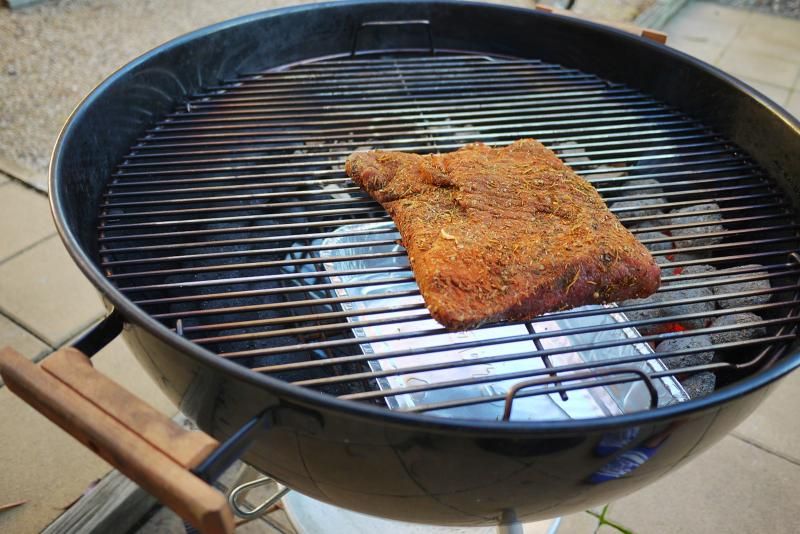 I overcooked it a little bit, but it still tasted really nice. That pink line on the meat is called a smoke ring - this is the colour that the smoke turns the meat and is highly desirable for BBQ. There were a lot of things that I did wrong in this cook - but I am applying what I learnt from this to more cooks.

Next up: Pulled Pork