Who else is a sneaker freak on fixed.org?
BOX FRESH 90's for Air Max Day…the Infrared was always my favourite.
I have a more functional shoe issue, when this was taken, these were the in play running shoes. Since then three pairs have been retired and 2 new ones added.
WP_20150404_001 by PiledHigher, on Flickr
Love me a nice pair of sneakers, not a collector just a secret admirer. Wearing these…
Used to collect a fair bit, lost interest.
Fiancé is massive on 90's (over 25 pairs).
Had tickets to that Sydney Max day thing, couldn't afford flights, apparently is wasn't too good.
for kicks, i've always been a "one pair til they die" kinda guy.
had some old reeboks from '96-'04, went to some nike airs '04-'09, and the latest are some reebok pump twilights in the classic white/red.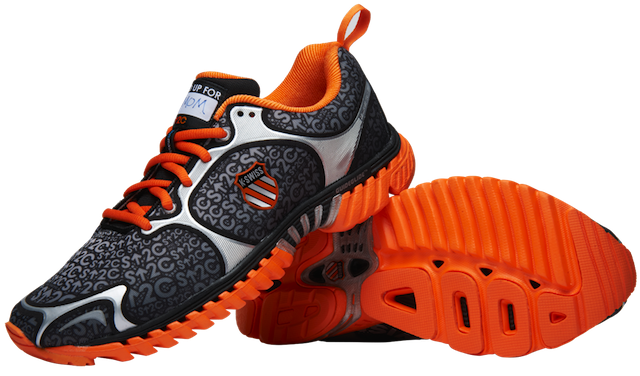 Wearing these earlier in a lo-fi office mode day. I don't have that many pairs, but the more obscure and colourful the better.
Fanboy

I'm on the Lunar's below atm, little slimer fit than ya regular 90 which I find suits my foot…
I had a Nike SB cake once.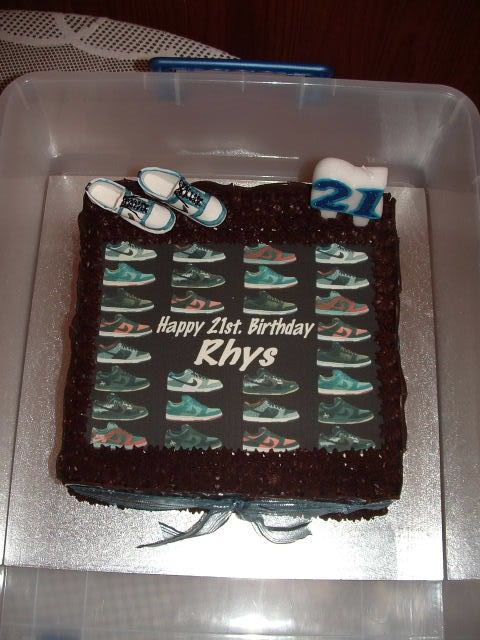 Shoes still get me excited, I've just found other hobbies to spend extra money on.
Not a collector, do have a lot of shoes though, more of an admirer/destroyer/one pair forever or until I get bored type person.
Wearing these constantly currently:

**Not me.
After coming from wearing Vans all day everyday, they're a godsend to my legs.
I wouldnt call myself a sneaker head, but i do appreciate a good pair of kicks, and i can remember choosing my first pair of basketball shoes in primary school. Larry Johnson's grand ma ma converse high tops.
Ive been fortunate during my high school days through the mid to late 90s, to have well off aunts and uncles in asia who would send me shoes each year for me to play in through my season. I remember getting Air Zooms, Pennys, CB2, Cb34s, Penny2s, and balling proper in them.
But the current sneaker game is shitting me, not sure what its like on the east coast, but when good stuff drops here, theres basically a raffle just to be able to line up in order to have a chance to buy a pair of shoes. These lines would go out the door down the block etc…just to enter the raffle!
Not to mention the amount of money hungry mother fuckers who will be in these lines, to have the chance to buy the shoes, then flip them on gumtree for double the price. Fuck that.
2011 was when i bought the retro'd Jordan 11 Concords, probably all time favourite ball shoe, and was able to just walk into a footlocker, buy myself a pair and my kids a set each. Probably the last time.
These days i mainly rock some Jordan 1 Mids, some Roshes (so comfy), air Max 90s, Jordan AJF3, nikes frees, and more 'functional' shoes for running etc, ie Asics Gt-2060s
Ive been really into the Jordan 1s lately, just chasing some grail BREDS without paying stupid prices.
Guess I'm gonna try some of these on this weekend.
I have a pair of BW's that look huge on my feet. Those mesh style Gen 2 BW's look much better but still pretty eshay adlay.
The worst part is having to hang out with all the sweaters from Mount Lawley.
MMMMMM yes, I like em' too. How did we go this long without a Air MAX 90's thread but?!?
my 90s before being beaten up
Personally I'd go white on white leather Reebok Classics over anything else, sneaker is gorgeous.
I was but sold them all except an old pair of SB Dunk Michigan,
Had some rare shit like the back2future hyper max that only about 200 were made they got sued by universal
Now it's black vans, Blake on black nike free's or Asics for running and Docs for winter
SB dunks are very good, super comfy too.
I'm after the triple black 90's this weekend.
I used to do really good Melbourne sneaker trips, that Smith street had some insane outlets. Pretty much all gome now.
Occasionally we'll go for DFO but most the outlets are gone and sneaker stores just rip you off.
PRIME is my go too in Melbourne.