Is it a coincidence that I've finally broke the 30k avg on my regular loops for this year whilst using the Giro Air Attack? The lack of winds may have had some impact, possibly maybe, who knows =P
So this is in my initial review from this mornings regular 75k loop.
Temps were a very nice 18-19 deg when i rolled from 5.30 - 8am
First thoughts is fit is very nice, GIROs rocloc system is very secure, incremental movements are solid including its rear cradle adjust-ability. Im a bit meh about its straps though, feels a little cheap and dosnt feel like it fits flat against you ie feels like its always twisted. Again, minor thing as you dont notice when riding
Vision through the visor is interesting, initially you get that very goggly feel, not sure how to better explain it! You do get use to it after a while. First thing i notice is the distance between the face to the visor is a bit of a double edge sword, great for ventilation, but once hitting the high 30s and early 40s you do feel the wind and it feels like your eyes are drying out. Of course it also means it never fogs up when your at the lights, and if you sweat it just simply goes down your face. Visually, you do see the small rubber nose piece, and you can barely make out the edges of the bottom left and right of the visor, and i mean barely. Is it enough to bug you? thats personal, i wouldnt say it bugged me, you might be different.
The visor itself is very handy, earth magnets are secure and transitioning from up to down is pretty easy once you get the hang of it like all things. To be honest it was probably the main selling point for me, ie helmet with visor, no need for sunglasses
Ventilation, it is what it is. It kind of feels like wearing a normal road helmet but with a cap on all the time. If you have the head level, you dont feel much, if anything. You really need to be tilting at about the 45deg angle so the air gets shoved into the two main vents at the front, and you do feel that rush over your head and it being sucked out the back. Funky feeling actually. I can see it being a great autumn/winter and even wet weather helmet, but climbing hills over 30deg days is probably not its forte (will probably try this in the coming weeks as it gets cooler)
Weight, noticeably solid, but once on its fine.
Recommendation, at $200 from CRC currently (warehouse sale), is probably the max id want to be paying considering their brand new RRP of $350 (current 2015 models) Id recommend for track use, long flat courses, cool/wet weather, dont like wearing caps or sunnies, but probably not for someone who is constantly in the hills. I just dont think its suited for that.
edit So commuted in it this morning, weather was a cool 11deg. Actually quite convenient not having to worry about sunnies or a cap, two less things to worry about.
So
+ve
Visor is cool, handy and easy to use
good for cooler weather, ventilation is more than adequate
no fogging from good ventilation of visor, and good vision with no sunglass frame in the way
-ve
eyes feel like they dry out when you get up to speed
not for hot weather climbs
straps a bit meh
vision of visor edge and nose piece may annoy you
And some snaps, please excuse dirty camera phone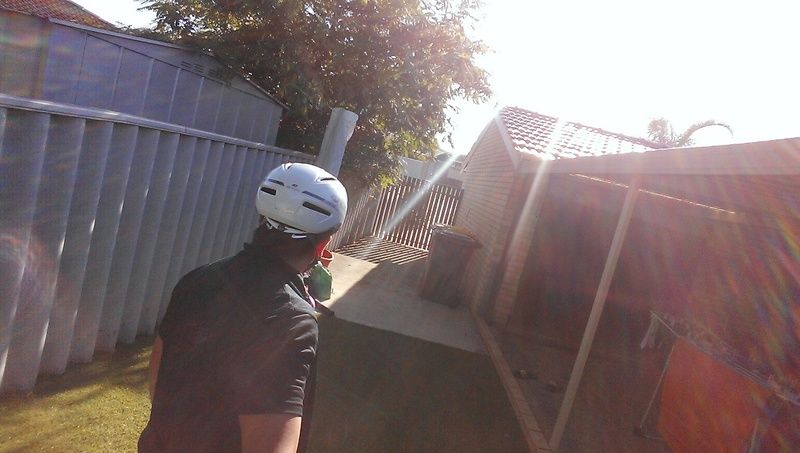 view from the inside, sort of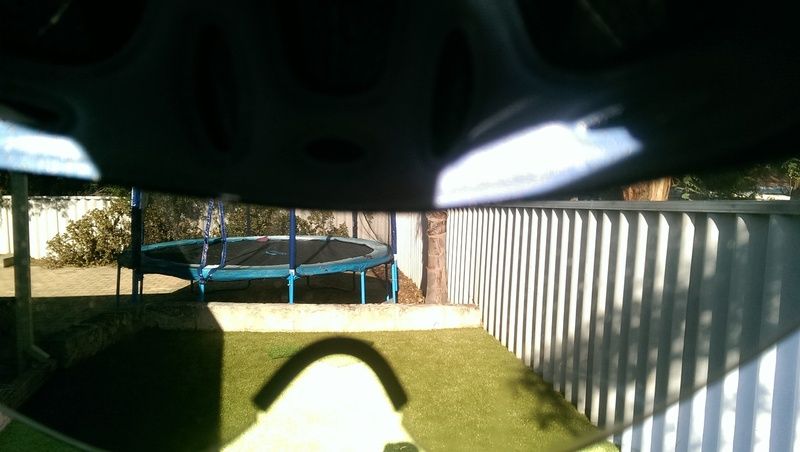 The lid, probably better pics on the net if you really need em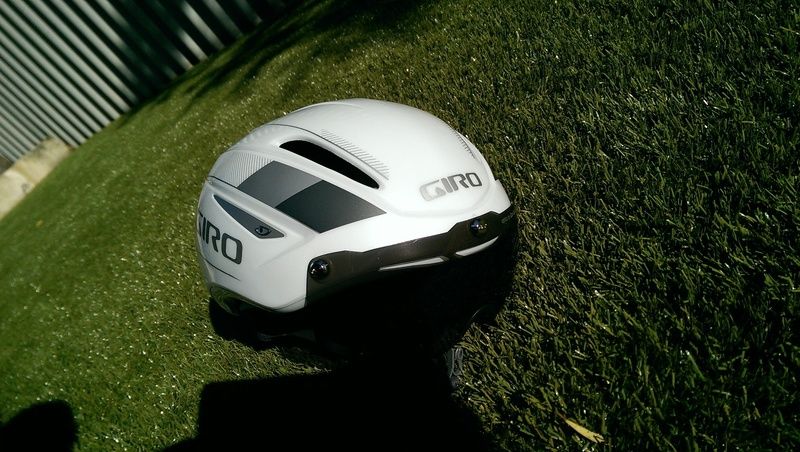 Pads and straps