here's my "mapei" inspired track bike.
another china made aluminum frame that came in white color.
i homeprinted all the mapei waterslide decals on the
frame and rims.
its got a carbon front fork and carbon handlebars with fsa stem,
selle italia saddle on a shimano 600 aero seatpost.
superbe pro crankset with look clipless pedals and
a pair of generic aero clincher rims with aero spokes
connected to sunshine professional low flange track hubs.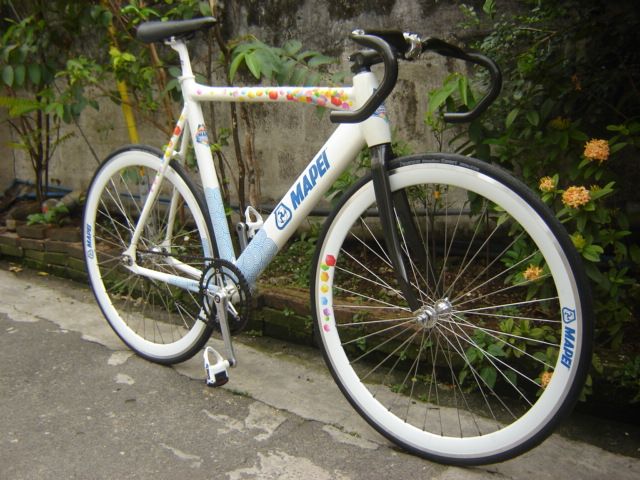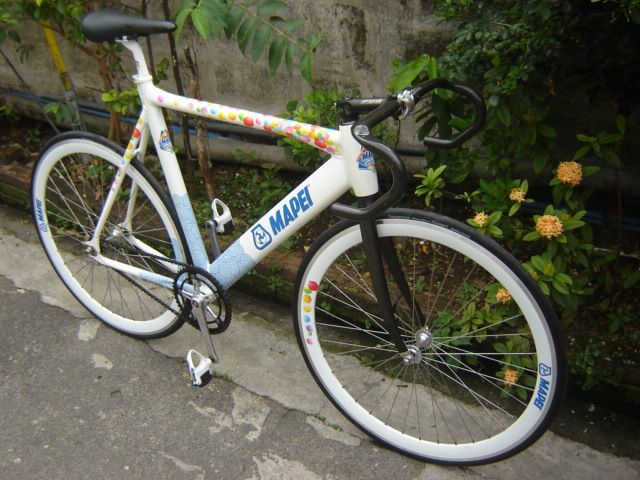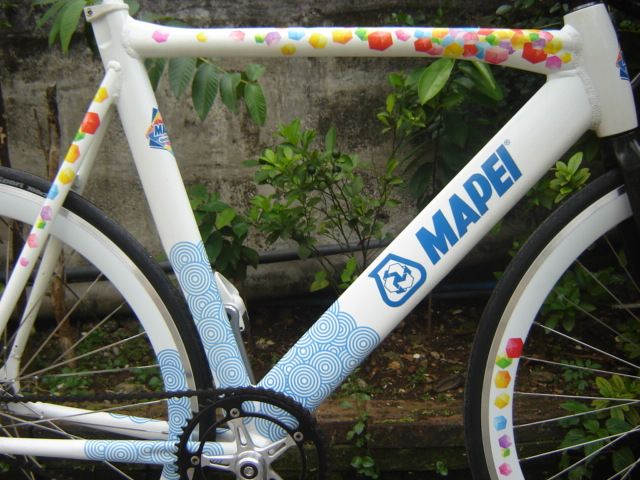 i get the ire of colnago c40 purists here whenever i ride this bike wearing my mapei skinsuit
and passed them. they would catch up to me and ride across to take a closer look because
the graphics really look original…
just sharing.