They're sick, but try finding replacement chain rings.
In fact aren't these cranks the kind that causes beardo touring types to froth at the mouth?
Stronglight 99bis, nothing that spectacular.
VeloBase.com - Component: Stronglight 99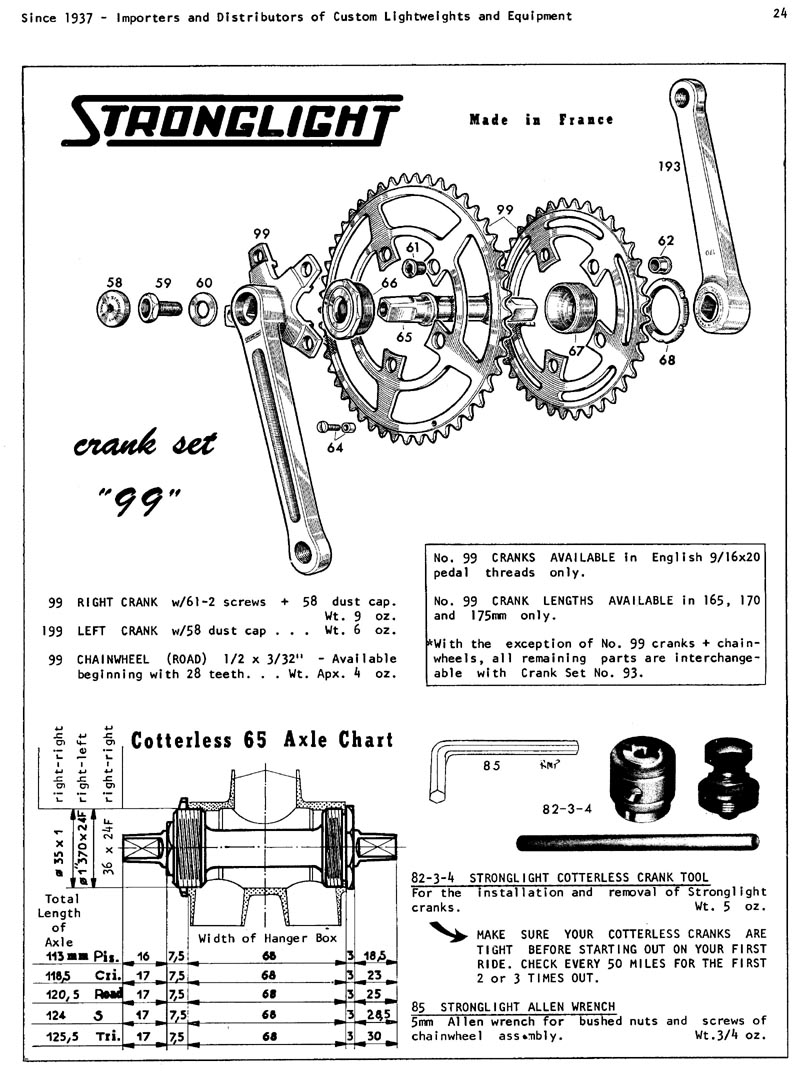 If you do buy the bike for the cranks, Hilary has rings for £12-16 ea
Hilary Stone Chainrings 86mm BCD
And SpaCycles have tons, 7075 alloy too, which last ages.
STRONGLIGHT :: Spa Cycles, Harrogate - The touring cyclists specialist.
Aaaaaaaaaaand its gone. Not to me though. Decent pickup for someone.