Pure awesome


Detail pics maybe? Did you end up getting the sparkle in the paint?
Na, wasn't really an option, but the paint kind of has a sheen to it in the sun
awesome. post more photos of it around japan!
I know I'm going to have to hold myself back this time around… a nice Japanese road bike to add to my stable would be nice though.
Dreamworks is tiny! Even smaller when I realised from your blog that the f.moser was parked down the side, I thought that was part of the store!!
It is so tiny. It's amazing…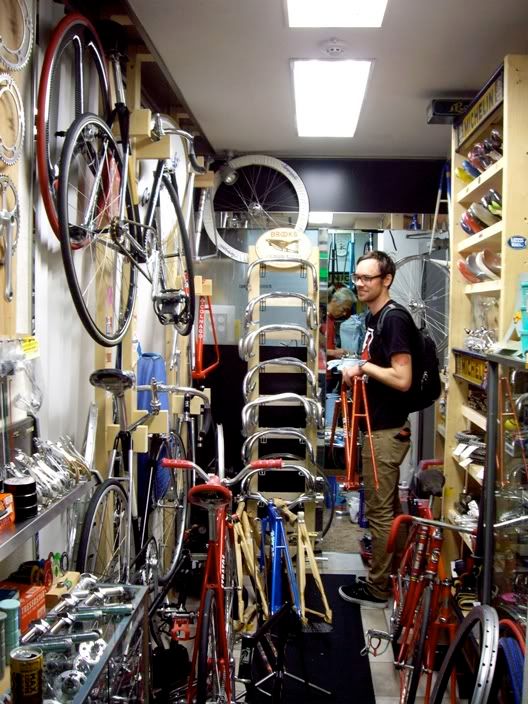 Wow, it has gotten smaller since you were there! big shelves on both sides now!
Punch! cycles in Asakusa was amazing, it literally had only enough room to stand in the doorway, it was more a pile of amazing parts rather than a bike store. more coming on the blog… seen some seriously amazing shit, in bike pron overload
Your wish is my command:
Me being a nonce in Ueno park…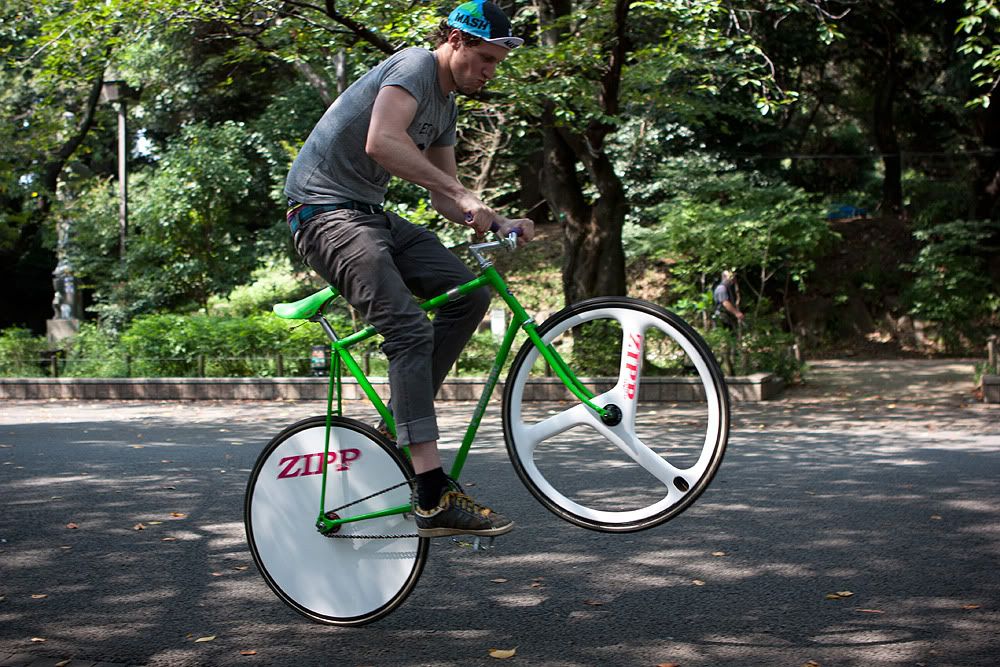 Added the last two days bike adventuring to the blog, check it oot
ill swap your wheels for four magic beans.
One more, because I can.
Taken in the temple gardens of Nara
how much did the front zipp trispoke set you back mate? awesome ride btw