Fit some 30year old cantis from Poland to my 35 yeah old Fuji frame.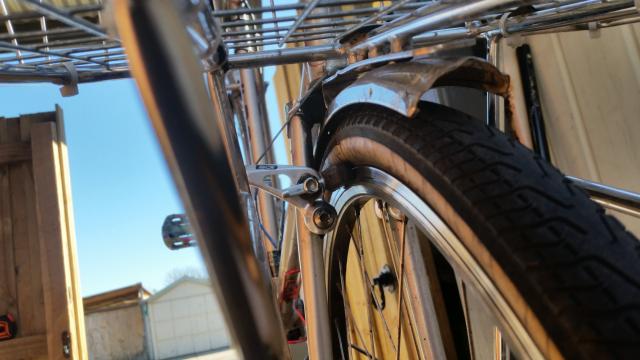 I did consult the Oracle before buying
For someone who is running vintage campy brakes I feel this is beneath you.
Stopping is purely hypothetical.
I don't ride bikes to go slow
Changed the Kumo from 12" to 16" wheels for Eliana as she's getting taller.
Just need to get her a front bar bag for all the rocks and gumnuts she collects. Avoiding a basket as shit just bounces out.
Have we met?
Do you live in Preston? My kid is Felix. My wife is Anna, We have a Bakfiet.
I met you at a park in Preston I'm sure if it.
I rode your cargo bike with the weird geometry.
Unless there is some other dad out there with a Kumo balance bike.
Yeah that'd be me, funny.
Wish I had a bike that looked pretty.much like that!
How are those brakes Mikdee? I've often wondered. Are they really that much better than CR720s or Shorties or something?
Every time I see it setup like this all I can think of is one of those DirtySixers, 36" wheeled MTB's.
They feel about the same as 720's with flat levers tbh.
But I needed these to work with the narrow spaced canti studs on this frame.
720's wouldn't work at all.
finally fitted the c17 cambium i bought off diddy, natural bar tape turned up also, bit darker but like the feel…the seat is hard but comfortable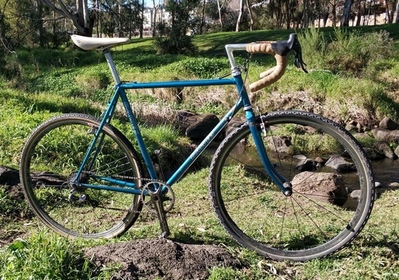 Did you just buy the frameset online? Can't really find anything local.
nah, this one popped up locally. I actually saw it pop up earlier this year but missed out. Then when i saw it pop up again over the weekend i nabbed it.
came with some interesting parts…but thats another story