Saw a couple of interesting cyclists on my commute home tonight in Melbourne around 5pm, and thought I would share.
A gentleman riding with his backpack, flashing taillights, commuting home along Southbank on his penny farthing. Ok, somewhat unusual.

Another gentleman near Rod Laver Arena riding some kind of cruiser, blasting music loudly, deliberately snaking left and right, all the while wearing those glasses with eyeballs on the ends of springs. I am not making this up. Glasses like these: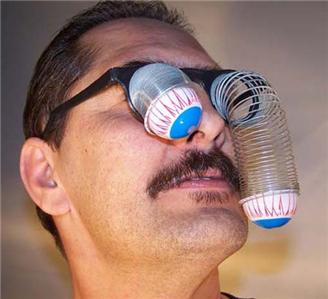 I presume this gentleman has a story, and I am sure some of you have seen him before. Not sure what to make of all of this!