hey guys,
ive been ridding mountain bikes for ages and have seen fixies around and thought they were pretty cool and after riding a mates i wanted to build one up, so after finding this bike in a skip down my street i thought it was perfect for the job its an Apollo Jaguar, to get it running i put sugino vp130 cranks, some bmx pedals and a selle itaila seat. its a pretty fun commuter, and im going to get fixed wheels and other things like bul horns and paint soon so its a build up thread hope you enjoy it.
Update 11/5
hey guys got my wheels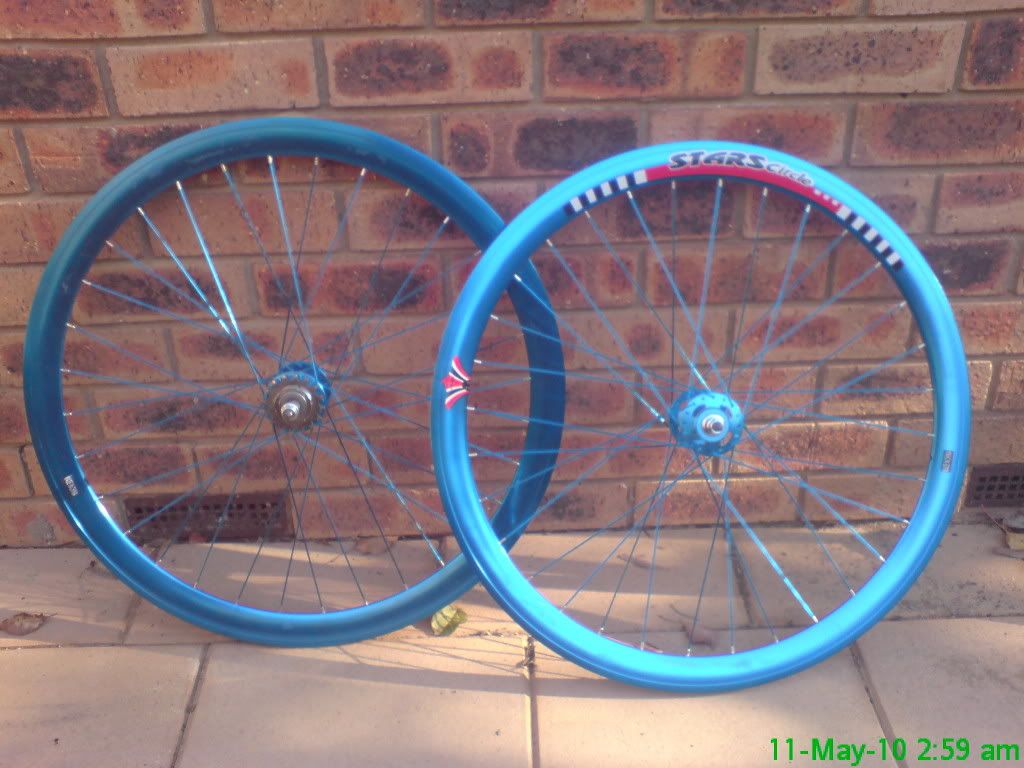 starte rawing my frame to spray it white, and also bought some tires and bar tape that should be here soon too.
Update 12/5
Not a big update but my frame is nearly raw and should paint it up this weekend. Bar tape and tyres arrived. Any one had experiance with michelin speedium tyres?, pretty cheap ones off torpedo7.
Update 22/5
Hey guys after trying for nearly 2 weeks i couldnt strip the apollo and saw a old speedwell frame in really good condition so i got that and ill keep the original paint so should be built up very soon.
Update 27/5
repacked the bearings in y head set bb and wheels biult her with some drop but i will get flats soon as i find a bmx lever.pics up later
Sam