Various bike related packages arriving today. New dropper, new tyres, cables, etc.
Gonna feel SO FRESH!!
Headed to the Canberra Brewers Club meeting last night loaded with a few of my home brew beers for scrutiny. I tasted some great beers that other members had brewed and had some really positive comments on my own beer. Mine wasn't as complicated as others, just an easy drinking pale ale which they appreciated - some of their judges tasted it and couldn't find any faults with the beer which I am happy about.
So, I joined up to the club.
SJ: some beer cans require emptying at work (for the purposes of testing the cans themselves, presumably to determine whether they will make good teny's after recycling).
Spent the weekend at the Noosa Strade Bianche vintage bike festival. What a banger! Show n shine on Saturday followed by a 144k ride through the Noosa hinterland on the Sunday with plenty of gravel included.
Managed to bring my good legs and felt good all day. Nice bikes everywhere you look. Hairy gravel descents. Would ride again.
I saw NJS walking in Degraves St this morning.
(edit: not the FoA veteran 'NJS', rather someone in the act of "NJS-walking")
Nice one Pinzo. Any photos?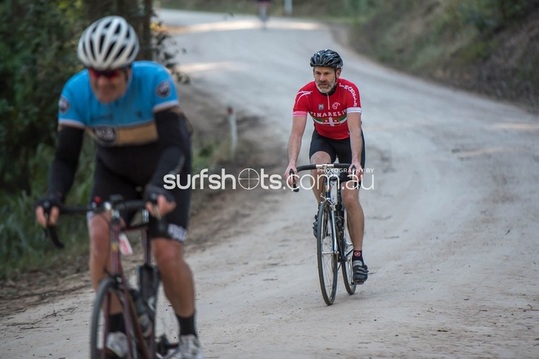 Was looking through these earlier and stumbled across…
that's some classic 1998 Pantani sock height there.
Sock height is also enforced to be pre integrated shifter consistent.
There's a bunch here - the host website is a bit shit, but you'll get the idea:
For someone who rejects 'The Rules', you certainly do abide by them.
I really wanted some socks with the Italian flag on them somewhere, and those were the best I found. (There's a small flag on the back.)
mate I never said it was bad! love 1998 homage
I probably needed more

Looks like a good day out. Can't see myself ever going back to downtube shifters though, at least while the Ken is the only bike I have.










2 years on as my daily bag and still going strong…yayer
I dread running into people i know on my commute.
Stilted conversations at traffic lights, not knowing if im going too fast or slow. Having to pause my podcast and remove my headphones.
A nod or wave is enough.
Solid weekend spent up in Sydney.
Drove up and had a good breafkast at Some Cafe (thats the name of it) in Collector.
Met Dave Try (handsome man) at Wayward Brewery for a tasting paddle, free popcorn and life talking
Went to a pub, ate a solid vegetarian burger
Said my goodbyes to Dave before he heads over to Columbia for altitude training
Drove over to Homebush stadium and checked into one of the worst hotels I have stayed in. The room smelled like some artificial masking agent that was there to cover up the smell of smoking or a murder, went to open the window, the window slider mechanism was broken.
The bible that is always in hotels came in handy to keep the window open
Saw Fleetwood Mac Live
Had breakfast in some hipster place in Marrickville
Met up with Lemontimes
Went to the markets with Lemontimes
Laughed at people complimenting his speed dealer sunnies
Finished a roll of film
Got a tasting paddle from Batch Brewery
Said goodbye to Lemontimes after our business meeting

#synergy

Had lunch at a great cafe, sat at the bar looking into the kitchen (my fav seats)
Took some pics on a camera I haven't used in a long time, I need to carry it everywhere with me. I love the X100T
Went to Sauce Brewing Co and ran into an instagram friend
Drove home to Canberra listening to Fleetwood Mac and Crowded House whilst looking into their history as musicians.
Heading east on Murray Rd on Saturday with the family in the car and saw benxlehner, camera slung over his shoulder, leading a couple of blokes in the opposite direction.
Was nice to see someone able to get out and ride, unlike me.
SJ1: Rode in the snow twice on the weekend. Solid adventure vibes.
SJ2: On the way home yesterday I drove past Gypsy and a couple of other friends bombing down a hill in short sleeves, enjoying the first semblance of spring and sunshine.