love the sound the DSG makes…
Speaking of leyland
This is Winston. My 1974 Leyland Mini. Who happens to be for sale…
Now you're talking. Plymouth Cuda is my dreamcar. This one is for sale at the moment only a mere $70k
skeet skeet
I've been quietly looking for a good volvo 142 for the last year or so. Although I still haven't decided what will happen if I find an appropriate one for sale…

Iconic muscle car.
Aussie coupes are pretty tuff too.
at hanging rock car show there was a guy who dropped the old lexus v8 in one… beautiful fit, very little mods to get it in…looked great and sounded wonderful too.
More about carrying the bike

I love 2002's but no garage = asking for trouble. Infinitely tunable, simple mechanics and plenty of style. Every classic car enthusiast has a soft spot for them.
So much better that the ol' done to death 308-in-a-240
Whatever you do don't buy a cheap one. Will cost twice as much to put right than buying a top example.
Poor mans 'Cuda:

Due to finances and the fact I'll be a father soon I'll most likely end up with one of these, or maybe a sedan:

one of the sexiest cars of all time IMO
Mrs. Spirito's car. It's not even worth half of the $4000 value it's insured for, but she wasn't comfortable driving my old beamer and we hardly use the one car. Original owner, 1992 build date and 130,000'ks so far. It holds us and the dog or a couple of bikes so is fine until we find the right Saab. Been looking for a long time for an older (classic pre -93) but the more modern Saab's are better buying (if a little boring). Why Saab? It's got 2 doors and a monster hatch that allows 2 full bikes to be loaded inside, are good for road trips … but, it's a fwd which isn't very exciting and standard they aren't exactly a driver's car. My plan is that it won't be standard for long.
Don't get me wrong … I hardly rate any modern cars as cool, and anything new is hardly going to be classified as unique which is what this thread is titled.
Hands down the best two cars ever.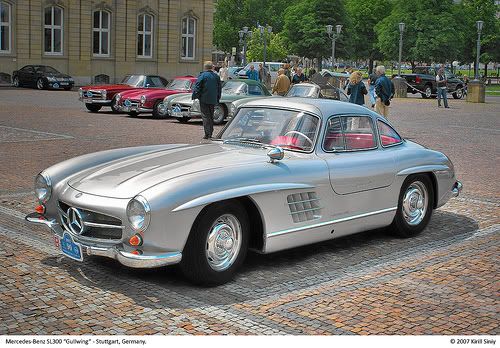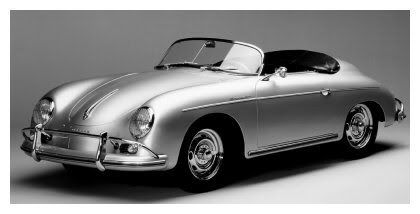 Lancia Stratos.
Loving the 356 and P1800s too.
i like my cars like my bikes, old italian steel (or aluminium would be awesome ala GTA) with some modern components:
yes I'm an alfaholic
saw a young dude about my age the other day leaving my local supermarket in a 356 - fuking rad
Probably … but I'd rather a Renault 4 and a small CC Ducati. Both yellow please.
Maybe I'm getting older, maybe it's because I have a mortgage to pay off, and maybe it's because I'd rather use my "ultimate cars" daily and not sweat when I'm leaving them parked.
This has to be one of the sexiest modern cars I've seen in a long, long time.
Took some pics at the Sydney Motor Show in 2004. Pretty sure they made 200 and were all sold before the first one rolled off the line.
This… I hate Westfields and all other shopping centres that dickheads in Commondoors shop.